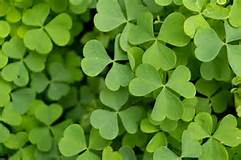 Break out the kilts and bagpipes. It's St. Patrick's Day, and Coastal Highway in Ocean City is going green.
Kick off the day with a 5K run on the boardwalk.  The race starts at 9 a.m. and the post-race celebration will be held at Shenanigan's Irish Pub on 4th Street.  For more information, contact Chris Klebe at 443-497-4324, www.octrirunning.com, or info@octrirunning.com.
From marching bands to baton twirlers, the streets will fill with over 100 Irish-themed floats Saturday, March 11 for the 35th annual St. Patrick's Day Parade.
A much anticipated Ocean City event, the parade begins at noon and travels north on Coastal Highway from 58th Street to 44th Street.  Be sure to visit the 45th Street shopping center after for a festival with food, drink and live entertainment.  For more information, contact Buck Mann at 410-289-6156.