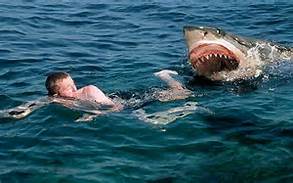 The summer season just started, and there's a good chance you'll likely spend a day or two at the beach before it's over.
But all of that swimming, sunbathing and salty Ocean City air will make you hungry, and the last thing you'll want to do is pack up and set off in search of something to eat.
Luckily, you won't have to.
Beach Bites, Ocean City's first restaurant marketing company, operates through a free app, good for any mobile device or tablet.
Customers are able to go onto the Beach Bites app or website, check out various menus, pick a restaurant they would like to order from and pay with a credit or debit card in a matter of minutes. The order is placed with the restaurant and a driver is assigned to meet the customer on the beach. Food can even be delivered to customers' homes or condos.
The app launched last Memorial Day weekend with, "smooth success," said Kimberly Davis, who co-owns the company with her husband, Brandon. The couple was inspired to create the food delivery service after a long, lazy day at the beach last August.
"We just thought it would be fantastic if someone would bring us food — good food, like a burger or a pizza — without us having to leave our spot," she said. "We kept talking about it and started researching, and just ran with the idea."
Delivery is offered between 11 a.m. and 6 p.m., typically slower times for restaurants, she said.
Longboard Cafe was the first restaurant to collaborate. Owner Rich Vach said it was an easy choice.
"I think their app has a really good chance of shaking some things up around here." he said. "For very little extra work on our end, we are now able to reach a whole new market of customers. It's genius."
Other participating restaurants include the Ninth and 45th Street Taphouse, BJ's on the Water, Primo Hoagies, Grotto Pizza and Ocean City Fish Co.. Davis hopes the list will expand once people learn of the app.
Standard delivery fee is about $5 for orders placed online, and an extra $1.99 for orders placed through the Beach Bites call center. The delivery fee does not include gratuity for the driver. Average delivery time is about 50 minutes, she said, although times will vary based on traffic, the restaurant's ability to prepare the food and weather conditions.
Davis recommends large orders be placed at least two hours in advance, and those desiring a specific delivery time should give 24 hours' notice.
Beach Bites could revolutionize the town's dining scene, according to Susan Jones, executive director of the Ocean City Hotel-Motel-Restaurant Association.
"Only time will tell," she said. "But I think the concept is wonderful."