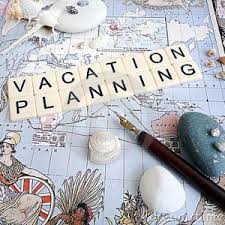 The winter holidays are over, and you're bracing for the cold months ahead. Sounds like a perfect time to think about … that big summer beach getaway?
Whatever your destination, you should start your planning now to discover great deals, sock away funds and ensure that you have made all the required arrangements so you can enjoy a memorable summer break in a locale you have always wanted to visit.
This is especially true if one of your New Year's resolutions is to stop procrastinating and missing out on great opportunities. You can never start too soon in researching discounts and deals for your next summer trip!
Here 8 reasons WHY you should start making your plans now:
Early birds get the deals
It's smart to start saving early
Some destinations let you pay in early installments
You'll be able to travel together with loved ones
You can save on lodging
You'll have time to arrange pet-care services or find pet friendly accommodations
You'll get the most out of your experience
You'll have something to look forward to